National Intangible Cultural Heritage - The Legend of Emperor Yao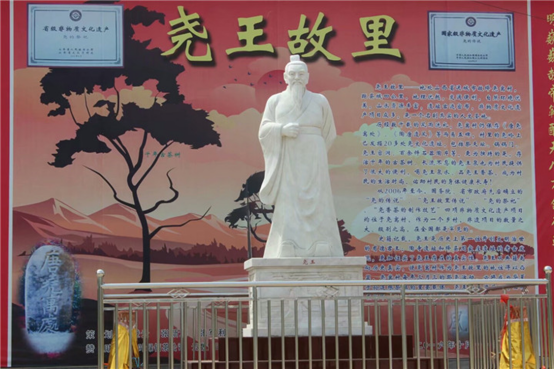 For thousands of years, legends, folk songs, customs and sceneries about Emperor Yao are spread from generation to generation in Hedong which impact the region greatly for ages. Jiangxian County is one of the birthplace of Yao culture. Yao's footprint had been throughout the county including the "Yaodu Village" that was built as a capital at the beginning, "Suyao Village when Yao was on patrol and "Yao Temple Head" where Emperor Yao stayed while leading troops to fight, and so on. And Yao's birthplace "Yaoyu Village" is the most concentrated. Yaoyu Village has collected and preserved five ancient stone tablets and plaques that can reflect and prove the hometown of Emperor Yao, as well as complete implements such as sand pottery and sites like ancient ash pit, ancient pottery kiln and ash layer. More than 100 cultural relics such as stone hoe, stone spade, stone axe, stone knife and pottery bowl were unearthed in Yaoyu Village. One of the most remarkable is the "Tang-Danasty Yaoyu place" stone tablet found in Yaoyu Village in recent years, which is the earliest significant carved stone about the historical traces of Emperor Yao in China.
There are also many legends about Emperor Yao, such as the stone chair that Yao sat on, the stone table that Yao used, the secret cave of Emperor Yao, the ancient road of Emperor Yao, the origin of Two Deer Door, Emperor Yao worship altar, general appointing platform, worship tower, bath pool, south-sky gate, pot door, Qinglong Hill and other ruins and related stone tablets and the likes, each of which has a folk tale with moving plot.